Corti, the AI co-pilot for healthcare interactions, announced a $60M Series B round today. The round was co-led by Prosus Ventures and Atomico, with participation from existing investors Eurazeo, EIFO, and Chr. Augustinus Fabrikker.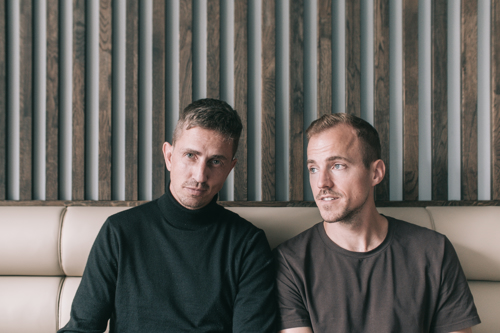 Corti offers AI assistants for healthcare professionals that help to deliver excellent quality care during patient interactions, with minimal administrative workload. Trained on millions of patient interactions, Corti's AI Co-Pilot can follow a patient interaction, understanding what's been said and shared in real-time. As the interaction evolves, the Co-Pilot nudges the professional to deliver an excellent patient experience while also handling journaling, coding, and quality assurance automatically.
"For years, we've been proving that when humans and AI team up, the patient wins.
This partnership between a healthcare professional and a Co-Pilot leads to best-in-class care, fewer errors, less red tape, and a better workflow, as every professional gets their own assistant. Through this investment, we will work to amplify our impact as we'll scale our offering to all kinds of healthcare professionals," said Andreas Cleve, Co-Founder and CEO at Corti.
Biggest health care providers
Having grown at a staggering pace over the past two years, today Corti collaborates with some of the biggest healthcare providers and insurers in Europe and the United States, covering approximately 100 million patients a year, and augmenting professionals over 150,000 times a day.
Sandeep Bakshi, Head of European Investments at Prosus Ventures said, "The healthcare industry faces significant administrative burdens globally, leading to extensive practitioner burnout. Corti and its product suite provide system-wide efficiency improvements and enhancement of care provider abilities. We're confident in its leading technology, unique market offering, and experienced founding team, and believe Corti is well-positioned to fundamentally redefine both the patient and healthcare experiences."
"Andreas and Lars are visionary founders who have assembled an extraordinary team at Corti. There are few places where the need for transformational change is greater or more urgent than in global healthcare, as clinicians and providers face a trifecta of rising administrative costs, a demographic transition, and an explosion of chronic illness. Corti simultaneously improves the physician's efficiency and job satisfaction with real-time documentation automation, greater visibility into care quality, and also optimizes revenue and reduces costs," said Atomico Partner Laura Connell. "By augmenting overburdened physicians and healthcare providers with AI, Corti paves the way for more personalized, preventative and proactive medicine" she added.
"This capital injection is the largest capital infusion into a Danish HealthTech company ever and a significant milestone for both Corti and the entire Danish HealthTech sector. Denmark needs ambitious entrepreneurs who can provide technological solutions to address the shortage of hands in the public healthcare system while delivering better health outcomes. We are impressed by Corti's solution and are pleased that the company is attracting capital from leading European funds. We believe that similar injections of capital from prominent international funds can help position Denmark as a leading HealthTech nation over time," says Mads Lacoppidan, Partner at Investment in EIFO.
Global expansion
The funding will fuel Corti's expansion globally, growing its team and client base. With AI that understands commonalities of cases across languages and regions, Corti's ultimate goal is offering global access to fast, consistent, and high-quality healthcare advice at a much lower cost. With offices in Europe and the United States, Corti is uniquely positioned to scale globally.
"AI is moving faster than ever before, and at Corti we continue to stay ahead of the curve by vigilantly competing with big tech on method and application. While lots of companies cannot maintain a competitive edge, the future is bright for the teams that can consistently innovate," said Lars Maaløe, PhD, Co-Founder & CTO at Corti.
Corti has built a top-tier medical AI focusing on text and audio data. Backed by extensive peer-reviewed research, Corti's tech team continues to drive innovative breakthroughs and seminal clinical evidence. The proprietary AI software offers real-time guidance during patient interactions and accurately handles documentation and medical coding . By prompting physicians when necessary, Corti aims to enhance care and create better health outcomes. Corti has been proven to allow the healthcare worker to become up to 40% more accurate in outcome-predictions and 90% faster in handling the administrative tasks. The goal is to give every provider augmented by the Co-Pilot an extra day of work per week through automations, and Corti is well on the way to proving that.
With rising demand and limited resources, the global healthcare system faces immense strain. Doctors spend just 3 hours per day interacting with patients, compared to 6 hours on admin work like updating electronic health records. This burden results in physician burnout and medical errors - 88% of initial diagnoses are incorrect.